Aplus Announces 10.4'' Industrial Grade LED Display LCD Kits with 1000nits/1200nits Ultra High Brightness LCD Perfect for any Inddor and Outdoor Sunligth Readable Application
2015/10/13 view:
Aplus Display, a leading global manufacturer of industrial lcd display and open frame lcd touchscreen monitor solutions, we are glad to announce the new launch of 1000-nit or even 1200-nits ultra high brightness LED display industrial grade LCD kits. This LCD Display Kits are combine with AUO 10.4'' TFT LCD Flat Screen Panel with 1000nits, 800x600 resolution with VGA & DVI Dual interface industrial grade controller AD Board, which providinga cost -effective display solution that offers maximum flexibility inmechanical design for customers. Ranging from 8.4" to 42'' we supply full size high brightness lcd display kits solution with 1000nits or 1200nit industrial grade LCD panel, optional with resistive touch screen integration. Aplus 8.4''~42'' 1000nits/1200nits sunlight readable led lcd display are 3 times brighter than the standard model, providing superiorsunlight readability. Equipped with superior sunlight readability and wide operating temperature support, the series is designed to be used foroutdoor applications such as gas pump payment kiosk and vending machines.
Features as below:
*1200-nit Ultra High Brightness LED Display with LVDS Interface
*10.4'' LED Display LCD kit supporting 1000nits, 1200nits untra high brighntess, sunlight readable,800x600 resolution
*Optional with 1024x768 high resolution lOptional with 5 Wire Resistive Single touch, SAW Touch Vandal Proof, Projected Capacitive Touch and IR Multi touch screen
*Integration Low power consumption lSuperior sunlight readability lGreen LED backlight with prolonged 50,000 hrs lifespan
*Wide operatingtemperature support l85% high uniformity l LVDS interface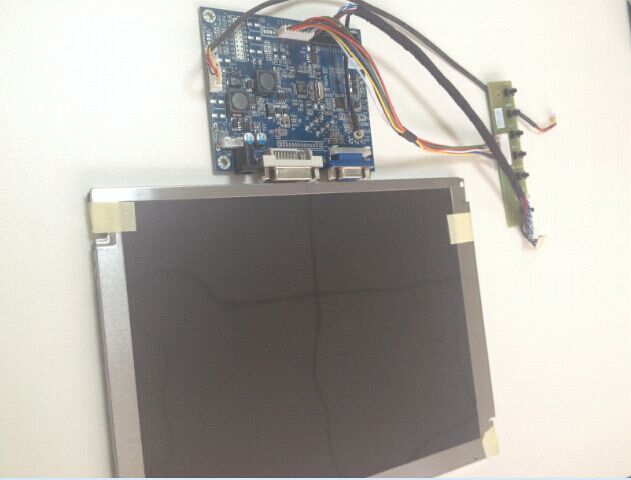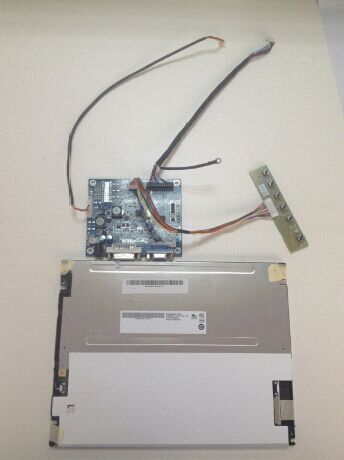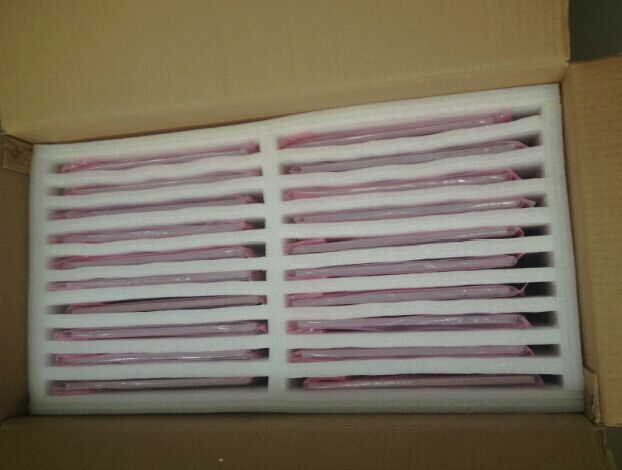 About Aplus
Aplus Display Technology Co., Ltd is a worldwide supplier of industrial grade LCD monitors and PC . With decade's development, we had provided hundreds of Open frame Monitor, Industrial Flat Screen LCD Display, Chassis Monitor, High Brightness LCD, Sunlight Readable LCD Monitor, Stainless steel Display, Desktop LCD Monitor, Digital Signage ,Rack mount LCD Monitor, All In One Industrial Panel PC & Industrial Display Kits like TFT LCD Panel, touch screen panel, LCD Controller Board, inverter ect. The main application is for ATM, Self-service Kiosk, advertising, Digital Signage, Gaming, POS, Education, Medical Treatment, Media Player and other Industrial control area application and so on. In consider of your individual project requirements, Aplus also offer a high level of customization to the TFT LCD Display, touch screen, enclosures, aluminum bezel, power input, user controls or mounting, but do not require minimum purchase quantities. Our relationships with the world's top LCD manufacturers like AUO,CHIMEI,LG,Samsung,Sharp,NEC allow us to provide industry leading prices combined with fast deliveries. Our experience and superior product quality makes Aplus your best choice for true industrial grade monitoring products.
For more details, welcome to call: +86-0755-8379-8317 or mail to sales@apluslcd.com to get exactly specification.