Quality Control Process
At Aplus, quality is not only a mindset, but also a formalized system. Through strict documentations and procedures, our engineers and operators maintain control of quality throughout every step of production.
Our division of the quality control process into three separate processes ensures that specialized expertise is applied to each stage of our operation. This system also provides the redundancy necessary to prevent any quality problem from evading detection.


Incoming Material Quality Control (IQC)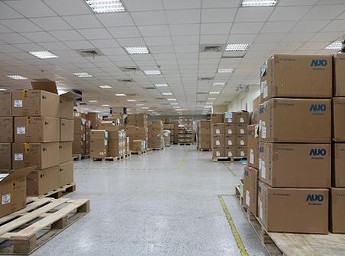 Without the best materials, any engineering will fail. That is why APLUS ensures that our materials quality is always top-notch.
Before purchasing materials for our LCD Monitor & PC, our quality testing team will carefully check everything being sent to us. Similarly, we are careful to adhere to all your specifications, make sure all the materials meet your specifications.
It is the job of the IQC process to conduct inspections and handle quality problem before the assembly process starts.
Specific tasks of IQC include:
♦Perform approved vendor list check;
♦Evaluate supplier quality records;
♦Perform sampling of incoming materials ;
♦Assess dimension, visual and functional inspection of material samples;
♦Monitor quality control chart of inspected properties and alert engineering staff of significant deviations;
♦Continuously enhance the IQC process.
Specific IQC process as below: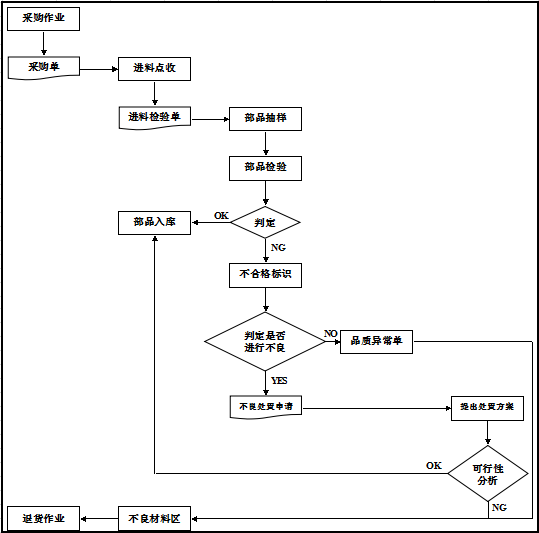 Input Process Quality Control (IPQC) & Finish Quality Control (FQC)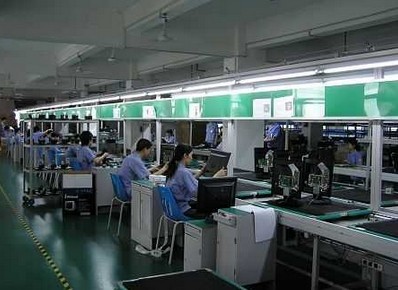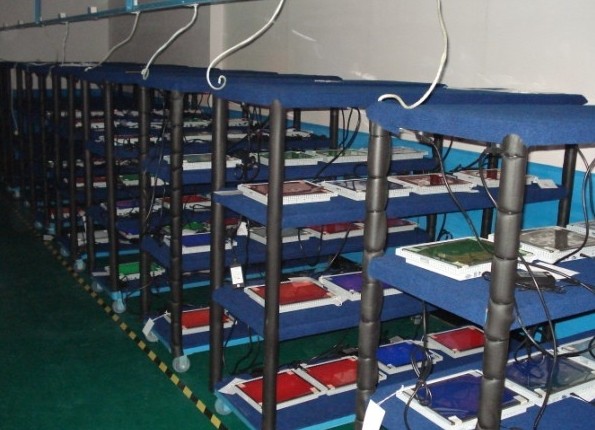 Our IPQC& FQC process governs the quality systems during the assembly process, to detect and handle problems that may arise as a result of assembly.
Specific tasks of IPQC include:
♦Perform inspections on assembled and in-process materials;
♦Conduct in-line automated and manual inspections;
♦Apply first-article inspection after process setup;
♦Utilize statistical control techniques and watch for significant deviations;
♦Perform in-process audits to ensure processes are up to standard, and to identify factors needing improvement.
Specific IPQC & FQC process as below: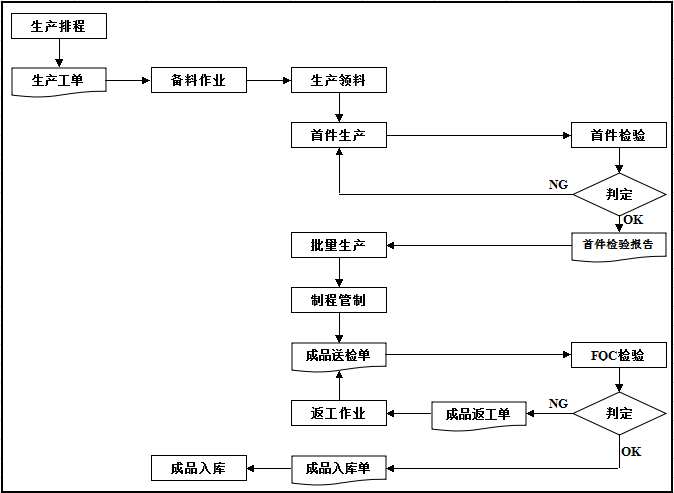 Outgoing Quality Control (OQC)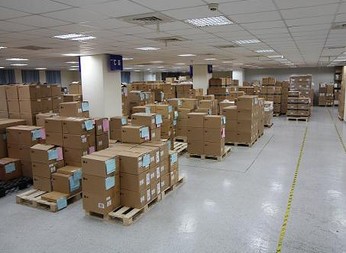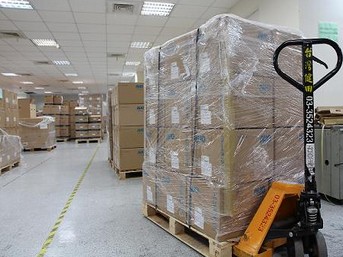 OQA is the last process before products ship to customers, and hence is every important to ensure our shipment is defect-free. Numerous redundancies with IQC and IPQC is performed here to ensure the validity of previous processes.
Specific tasks of OQA include:
♦Perform visual and functional inspection;
♦Verify first-article inspection;
♦Repeat approved vendor list check;
♦Apply sampling based on the MIL-STD-105E standard;
♦Conduct reliability testing;
♦Submit failure analysis reports and alert engineering staff.
Specific OQC process as below: